Episodes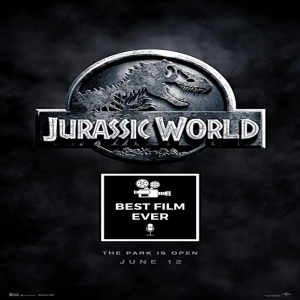 Tuesday Jun 07, 2022
Tuesday Jun 07, 2022
The park is open. Join your favourite TransAtlantic podcasting crew: Ian and Ethan, as we're joined by Northwood Pie's Jay Salahi to review the genesis of the new Jurassic Park trilogy in Jurassic World. We're considering how to use Raptors for military purposes in our 125th episode as we discuss:
How this film recycles (and combines) character types from the first film again
Jay's got his boxing gloves on and he's about to throw down with anyone who criticizes The Lost World
Does this film both criticize corporate sponsorship while also simultaneously endorsing it
We've got a live tasting of Gunness Coffee Beer (how is this a thing?)
Is Chris Pratt a great actor or a movie star in this thing?
Does this film have a villain problem?
Is Bryce Dallas Howard good or bad in this film?
Jay and Ian discuss how editing sequence can impact the end product
We briefly talk about marijuana culture in the UK once again
We've got some thoughts about society's fascination with the Johnny Depp/Amber Heard court case
We announce the date and film selection for our next Live & Uncensored
Whether or not Jurassic World is the Best Film Ever.
Become a Patron of this podcast and support the BFE at https://www.patreon.com/BFE
We are extremely thankful to our following Patrons for their most generous support:
Rev Bruce
Juleen from It Goes Down In The PM
Lina Oberholzer
Ensign Ian Davies
Chris Pedersen 
Katie McRae
Duane Smith (Duane Smith!)
Randal Silva
The Yeetmeister
Nate The Great
Cheezy (with a fish on a bike)
Catch more from Hermes in his pod "The Scuttlebutt Podcast" at https://podcasts.apple.com/us/podcast/the-scuttlebutt-podcast/id1503504933
Buy some BFE merch at https://my-store-b4e4d4.creator-spring.com/
Massive thanks to Lex Van Den Berghe for the use of 'Mistake' by Luckydog.  Catch more from Lex's new band, The Maids of Honor at https://soundcloud.com/themaidsofhonor
Also massive thanks to Moonlight Social for our age game theme song.  You can catch more from them at https://www.moonlightsocialmusic.com/
Timestamps for this episode:
0:00 - Opening Banter
6:20 - Reflections & Corrections
15:20 - Shoutouts
25:35 - We're joined by Jay Salahi
35:30 - Deep Dive
2:34:10 - Endgame