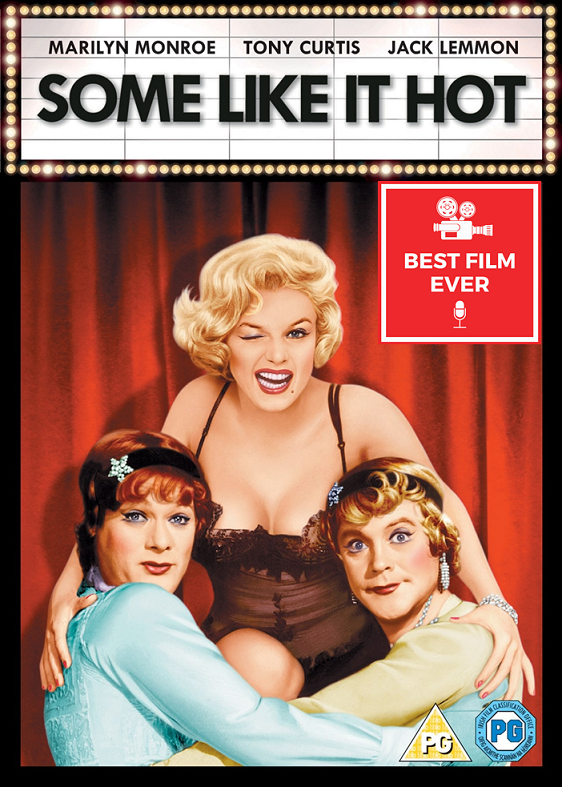 AUDIO GREMLINS AGAIN - LIAM'S MIC VANISHES FOR 90 SECONDS BUT I PROMISE IT DOES COME BACK
I Wanna Be Loved By You - no that's not us begging for a 5* review, that's Marilyn Monroe in the 1959 classic, Some Like It Hot.  Join your favourite Transatlantic podcasting duo - Ian & Liam - to review our oldest film to this point.  This week we're delighted and honoured to welcome Marshall & Dan from the Lil' Bitch Podcast to discuss the film, which was Dan's suggestion to us.  We're joined once again by our permaguests, Ellie & Georgia to discuss Billy Wilder's second pairing with Marilyn Monroe after 'Some Like It Hot.'  It's a type-O 11th episode as we discuss:
How Tony Curtis & Jack Lemmon tested their female costume & make-up in the real world
The studio's original choice of casting for the part of Gerry
If Marilyn Monroe is actually a good actor.  What makes a good actor?
Which member of the cast was not invited to the wrap party
How a line thrown into the script as a placeholder became one of the most infamous lines of all time
If "Some Like It Hot" the Best Film Ever?