Episodes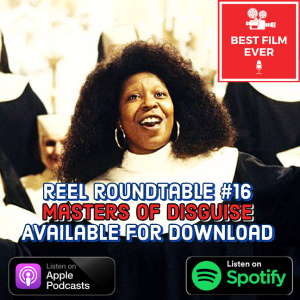 Friday Oct 29, 2021
Friday Oct 29, 2021
Another bonus episode as we bring you another Reel Roundtable discussion for your listening enjoyment.  Ethan, Georgia, Ian, and Liam discuss the films that revolve around the protagonist hiding their true identity from other characters. Comments, banter, and an appreciation of reading, writing, and arithmetic can be found as we discuss:
Just how broad this topic is
Why do we enjoy this topic so much
Whether body swap movies count as being a literal 'disguise'
What is it about Mrs Doubtfire that rings so true with the populace?
The disguises that we can't talk about without ruining the film
What is it about a gender disguise that seems so funny so often
We present the audience and BFE Top 10 lists for the best back disguise films ever
If you have any ideas about future actors/actresses or topics for future roundtables, we'd love to hear from you.  Hit us up at @BestFilmEverPod on Twitter, Facebook and Instagram.